H-1B work visa attorney in Houston
The American H1-B work visa allows the US company to hire a foreign worker for up to six years. This is the most common of all types of visas, giving the right to work in the United States. About 200 thousand applications are submitted annually, which are subject to competitive selection within the established quota. The big advantage of this type of visa is that it does not need to be processed again when changing employers.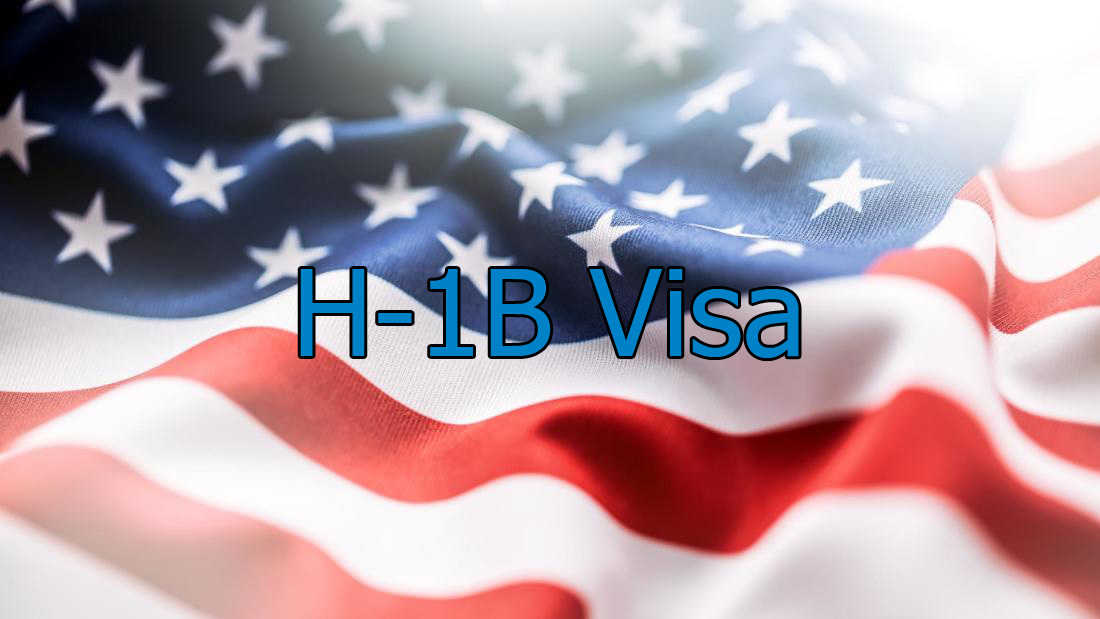 What is a H-1B visa?
The H-1B visa is designed for the entry into the country of professionals with the valuable knowledge. It is necessary that a bachelor degree is also accompanied by work experience. After earning a bachelor degree the foreign worker has to have a 3 years of experience in the field. Since the educational standards in the United States and other countries are different, the degree of applicant must be recognized in the United States. The procedure for bringing educational documents into compliance with American standards is called validation of foreign studies and degrees or nostrification. However, a completed education may not be necessary if the applicant has sufficient work experience and has received good recommendations from previous employers. A person without higher education can be hired on an H-1B visa in the United States, if he can confirm that he is a specialist based on at least twelve years experience in this field.
To work outside the specialty or if the candidate lacks qualifications / work experience, you can apply for a H-2B visa instead of a working H-1B visa. The disadvantage of a H-2B visa is that it requires a labor certificate to get a visa. It is an expensive and time-consuming process that includes publishing a job and proof that there are no American workers who can do the job offered to the immigrant. In addition, H-2B visas are initially issued for only one year, with the right to extend to three years.
Who can apply for a H-1B visa?
Foreign workers can not independently get a work visa Н-1В for work in the United States. An American company who wants to hire an immigrant must apply for a candidate to enter.
The visa indicates the name of the American company where the immigrant will work. Therefore, he can only work in this company and no other. In the case of dismissal, within 14 days you need to find a new company that will sponsor a new H-1B visa. If a new employer is not found within 2 weeks, you must leave the United States.
Employers who sponsor an H-1B work visa can only be companies who already have more than 15% of those who arrived in the US on an H-1B work visa among employees. In addition, US $ 1,000 must be paid for new applications for a H1B visa and the first visa extension (in addition to the usual visa fees). This money will be used to finance the retraining program for American workers.
Once the company has sponsored an H-1B work visa for the worker to enter the US, it must dismiss the former employee before the expiry of his visa. The company is responsible for any reasonable costs incurred by the dismissed employee when moving home.
US companies can start applying for a H-1B visa six months before the actual date of entry into force of the visa. Since the US fiscal year begins on October 1, employers can apply for an H-1B work visa from April 1 to April 7, but a work visa will not be able to enter into force before October 1.
Initially, a visa can be obtained for up to three years. It may be extended for the first time for two years, then for another year. Thus, the maximum possible duration of a visa is 6 years. Those who wish to stay in the United States for more than 6 years with a valid H-1B visa can apply for a permanent residence permit (Green Card). If such employees do not receive permanent residency at the end of a six-year period, they must leave the country and stay outside the United States for at least one year before applying for a new N visa.