L-1 Visa in United States
The L1 visa is required for employees who are transferred from a foreign company to a US company. To meet the requirements for obtaining an L-1 visa, the employee must be a manager or must have a special professional knowledge and work in a foreign company for at least a year. In order to receive this work visa, it is necessary to provide documentary evidence of continuous work experience in a foreign company during the year from the last three years preceding the filing date of this application.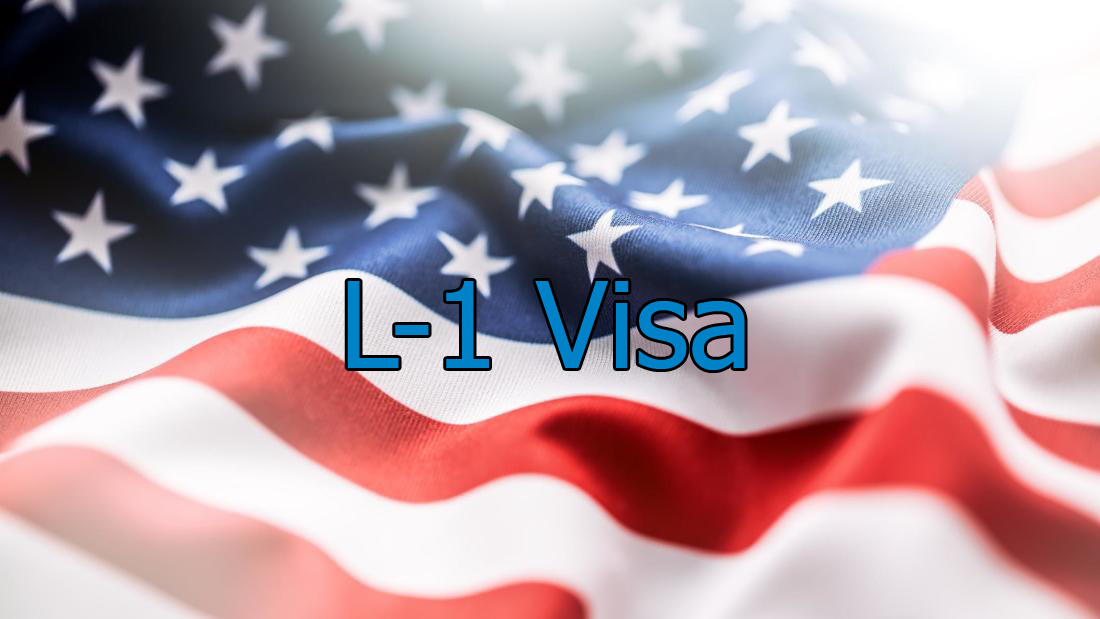 Work Visa L-1B
To meet the requirements for obtaining a US L-1B visa, an applicant must have the necessary knowledge in the field of products manufactured by a potential employer, research required, services rendered, equipment used, be aware of the company's work methods and management, etc. An employee can be considered as complying with such requirements if he is a high-level expert in the field of technological processes and methods used in the company.
L-1 employers
An employer applying for foreign labor must be a subsidiary or an affiliated company of a foreign company, or its subsidiary. Moreover, the ratio of equity ownership between a foreign company and a US company should be as follows: a foreign company controls at least 50% of the capital or, in the case of a joint venture with a 50/50 ratio, the foreign company has veto power. The applicant company must demonstrate that it is a foreign company, its subsidiary, or an affiliated enterprise of a foreign company.
A valid term of a L-1 visa
The work visa L-1B is initially issued for a period of one to three years and may subsequently be extended.
For all employees of newly established enterprises, the validity period for the L1 visa is one year. For companies operating in the United States for at least one year, the initial US visa is issued for up to three years. It can be extended for up to five years for an employee with special professional knowledge, and up to seven years for a manager. Applicants are required to file an appropriate extension request with the USCIS Regional Immigration Service Center.
Where to petition for L-1 Visa?
All applications for an L 1 visa in the United States must be sent to USCIS Regional Immigration Service Centers. After approval of your application, the USCIS Immigration Service sends a notice to the appropriate US consulate, where the applicant can receive it.
Spouses and minor children
L2 visa is available for the family of the L1 visa holder. Spouses have the right to obtain a work permit, but minor children are not entitled to work in the United States.
In addition, the domestic servant of an L1 visa holder in the United States may obtain a B-1 business visa and permission to continue working for his employer.
What can Gasana Law Firm in Houston offer?
The company's immigration lawyers will draw up a petition and prepare the applicant for an interview with the consul. If the client is in the United States, we will make every effort to get a positive response on an L-1 visa for 3 years right away.
The experience of Houston Immigration Lawyer of Gasana Law Firm allows us to solve the most difficult issues with a positive result. Has your petition been rejected or should it happen soon? We have the power to slow down the revocation procedure and respond in time to the notification received. Did the refusal come to the petition? Our lawyers will represent your interests at the appeal and, if necessary, select another suitable option.
Are you already working with a lawyer? Perhaps you will be interested in looking from the outside. Based on the information received from you, we are ready to provide our opinion on the issue of obtaining an L-1 visa.
Refusal to obtain a visa may postpone the fulfillment of the intended goals for at least 6 months. Trust our experience and professionalism.
You will find answers to some questions related to obtaining an L-1 work visa after having a consultation with our immigration lawyer.