Houston TN Visa Lawyer Gasana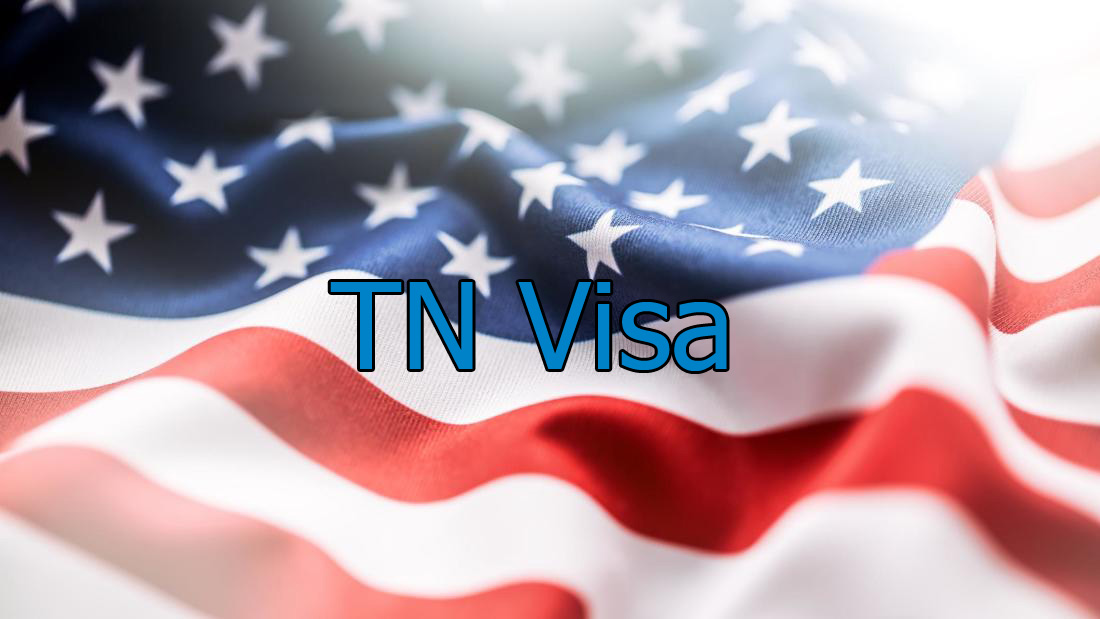 People of certain occupations are allowed to enter the US under the non-immigrant category TN in accordance with the NAFTA agreement. Experts in certain professions who enter the TN category can work for US employers in two situations:
Working for a US company on a temporary basis with payment in a manner identical to an H-1B visa.
Working for a Canadian or Mexican company located in the U. S. on projects under contracts with US companies.
TN Visa requirements
To obtain TN status, the intended activity must be in the list of occupations specified in the NAFTA agreement, and the foreign citizen must possess the necessary knowledge and skills to work in this specialty. Moreover, a foreign citizen must actually engage in this activity in the U.S. Foreign citizens are usually required with a bachelor's degree or higher, with the exception of alternative list occupations. The combination of experience and education is not equivalent to an advanced degree and is not suitable for the category TN; Foreign citizens, in this case, should consider the possibility of obtaining a visa with the status of H-1.
Terms for TN Visa and duration of stay
A foreign citizen may be allowed to enter the U.S. according to the status of a TN visa for the time required by the employer, up to 1 year for Mexican nationals and 3 years for Canadian nationals. TN professionals may further receive an increase in the length of stay with an extension of 1 year or 3 years without restriction on the total period of stay.
Restrictions on stay on an H-1B visa (6 years) and for a non-immigrant category L (5 or 7  years) do not apply to foreign citizens of the TN category. In addition, specialists from Canada and Mexico who have already worked for 6 years on an H-1 visa or in the non-immigrant category L have the right to immediately receive a TN category, without going abroad for 1 year, as would be required by the USCIS for professionals with an H-1 visa and category L. The only limitation on the length of stay for a non-immigrant category TN is the purpose of the stay, which should continue to be temporary.
TN Visa for Canada and Mexico
Canadian professionals can enter the U.S. under the NAFTA Agreement without completing a petition for the USCIS, as required for category H-1; they can enter the United States, confirming their qualification for TN status to a USCIS inspector at the point of entry. At a minimum, candidates must confirm that they have worked in one of the designated occupations, and that they have the necessary education. Canadian specialists in the US are assigned non-immigrant status TN-1.
Professionals from Mexico need to follow the requirements of the procedure, similar to the H-1B classification procedures. Their employer must complete documents for TN petitions and file with USCIS or if abroad, file with U.S. Consulate to obtain TN Visa.
Below is a list of professions under the NAFTA agreement: the minimum requirements are a bachelor's degree and / or corresponding professional licenses, unless otherwise specified.
Accountant (or certified accountant (C.P.A.), accountant (C.A.), certified general accountant (C.G.A.) or certified managing accountant (C.M.A.))
Agronomist / Tiller
Breeder
Animal Specialist
Beekeeper
Architect
Astronomer
Biochemist
Chemist
Analyst in the field of computing (or the degree of additional education or certification and 3 years of work experience)
Dairy Specialist
Dentist (doctor of dental surgery (D.D.S.), doctor of dentistry (D.M.D.), doctor of dentistry or license)
Nutritionist (degree or license)
Natural Disaster Insurance Adjuster
Economist
Engineer (Degree or License)
Entomologist
Epidemiologist
Forester (degree or license)
Geneticist
Geochemist
Geographer
Geophysicist
Graphic designer (or additional diploma or 3 years of job experience)
Hotel manager (must have a degree in hospitality business management and 3 years in the hotel / restaurant business)
Gardener
Industrial Designer (or additional diploma or 3 years of job experience)
Interior designer (or diploma of additional education or 3 years of work)
Surveyor (or state / local / federal license)
Landscape architect
Lawyer (bachelor of civil law (B.C.L.), doctor of jurisprudence (J.D.), bachelor of law (L.L.B.), bachelor of civil law (L.L.L.) or member of the bar association)
Librarian (Bachelor's degree in Library Science (B.L.S.), for which another bachelor's degree is a prerequisite, or a Master's degree in Library Science (M.L.S.))
Management consultant (or 5 years working in a consultancy in a specialty area related to consulting services)
Mathematician
Medical technologist laboratory technician / technician of the medical laboratory (or a diploma of additional education or 3 years of experience)
Meteorologist
Nutritionist
Nurse, graduate
Medico-social worker
Oceanographer
Pharmacist
Pharmacologist
Medic [only teaching or conducting research] (MD degree (M.D.) or state / local license)
Physical Therapist / Physical Therapy Specialist
Physicist
Agronomist breeder
Poultry breeder
Psychologist
Pasture Specialist / Pasture Protection Specialist
Health Therapist
Researcher (work must take place in the US institution of additional higher education)
Technical specialist / technologist (must work as an assistant specialist in one of the following areas: agricultural science, astronomy, biology, chemistry, engineering, forestry, geology, geophysics, meteorology or physics; must have theoretical knowledge of the discipline; have the ability to solve practical problems in the discipline or apply the basic principles of the discipline to theoretical and applied scientific research)
Social worker
Agronomist-soil scientist
Statistician
Forest manager / Arborist
Teacher (work must be done at a college, university, or US seminary)
Technical writer (or additional diploma or certificate and 3 years of work experience)
Town planner
Veterinarian (Doctor of Veterinary Medicine (D.V.M.), Doctor of Veterinary Medicine (D.M.V.))
Consultant for the search and selection of work
Zoologist
If you are looking for a work visa for immigration to US
contact Houston TN Visa Lawyer Gasana one of the best immigration attorneys.