H1B Visa Lawyer – Work Visa Attorney in Houston
The American H1B work visa allows a US company to hire a foreign worker for up to 6 years. This is the most common of all types of visas that give the right to work in the United States. About 300,000 applications are submitted annually, which are subject to competitive selection within the established quota.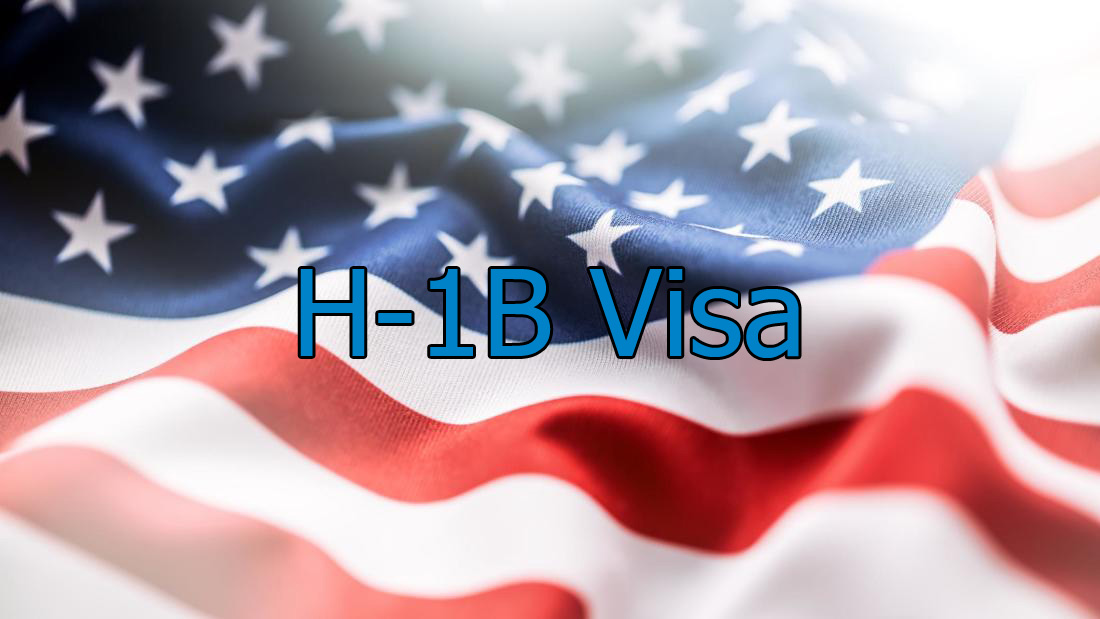 What is a H-1B visa?
The H-1B visa is designed for entry into the country by professionals with valuable knowledge. A minimum of a Bachelor's degree in specialty occupation is required for H-1B Visa. A combination of education and experience in their field of work may also qualify a foreign worker for H1B visa status. The H1B temporary work visa is one popular immigrant visa due to its flexibility. Also, it allows one to work and also obtain green cards for permanent residence.
What is the H-1B Educational & Positional requirements?
Since the educational standards in the United States and other countries are different, the degree of the applicant must be recognized in the United States. The procedure for bringing educational documents into compliance with American standards is called validation of foreign studies and degrees.
However, a completed education may not be necessary if the applicant has sufficient work experience and has received good recommendations from previous employers. However, for H1b visa the job offered must be filed as "specialty occupation". Even a person without higher education can be hired on an H-1B visa in the United States if they can confirm that they are a specialist based on at least 12 years' experience in this field.
To work outside their specialty or if the candidate lacks qualifications/work experience, they can apply for an H-2B visa instead of a working H1B visa. The disadvantage of an H-2B visa is that it requires a labor certificate to obtain. It is an expensive and time-consuming process that includes publishing a job and proof that there are no American workers who can do the job offered to the immigrant. In addition, H-2B visas are initially issued for only 1 year, with the right to extend to 3 years.
Who can apply for an H-1B visa?
Foreign workers cannot independently get an H1B work visa in the United States. An American company who wants to hire a foreign worker must apply for a candidate to enter.
The visa indicates the name of the American company where the foreign worker will be employed. Therefore, he/she can only work in this company and no other.
Once the company has sponsored an H1B work visa for the worker to enter the US, it must dismiss the former employee before the expiry of his visa. The company is responsible for any reasonable transportation costs incurred by the dismissed employee when moving home.
How to apply for H1b visa?
To apply for h1b visa, the petitioner must first electronically register for beneficiary by paying $10 each. The petitioners can add their clients at any time to their account but they have to wait until March 1 to enter the beneficiary information. However, in a single online session, the prospective petitioners can submit registrations for multiple beneficiaries.
Note: All the edits can be done only till the final payment and submission of each registration. You cannot change the information once payment is done.
USCIS says "If we receive enough registrations by March 18, we will randomly select registrations and send selection notifications via users' myUSCIS online accounts. We intend to notify account holders by March 31".
What is the H1b period of stay?
Initially, a visa can be obtained for up to 3 years. It may be extended for the first time for 3 years. Thus, the maximum possible duration of a visa is 6 years with some exceptions. Those who wish to stay in the United States for more than 6 years with a valid H-1B visa can apply for a permanent residence permit (Green Card). If such employees do not receive a permanent residency at the end of this 6-year period, they must leave the country and stay outside the United States for at least 1 year before applying for a new H-1B visa.
Although someone who held H-1B Visa for 6 years may be eligible for O-1 visa.
What are the Important aspects of H1b visa?
The two important factors involved in obtaining H1b visa are:
An US employer has to be interested in providing sponsorship to applicant
Employer should file the H-1b petition with USCIS.
When a prospective H1b holder finds an eligible US employer(petitioner) who is willing to file an H1b visa for him/her, the petitioner must include a Form ETA-9035/9035E, Labor Condition Application (LCA) certified by the Department of Labor (DOL), with the Form I-129, Petition for a Nonimmigrant Worker.
Note:  LCA is not required if the h1b applicant come under H1-B2 category.
Why you need to choose H1b lawyer Claudine Gasana?
Highly Specialized in business and employment visa
On time of filing of H1-B Visa petitions with periodic updates
Experienced Work visa attorney with great track record of success.
H1b attorney Claudine has helped hundreds of her clients work through H1b visa. She handles each petition with utmost dedication and make sure all of the H1-B requirements like RFE are taken care smoothly apart from the other aspects of the petition.
Kindly connect with us to learn how we can help you process the h1b visa efficient and timely manner. You are at the right place, if you are looking for h1b visa or h 1b lawyer near you.
If you are looking for h1b visa or for a Houston Work Visa Lawyer Claudine Gasana contact us.