The future of H-1B in limbo as many changes are being implemented by the Department of Homeland Security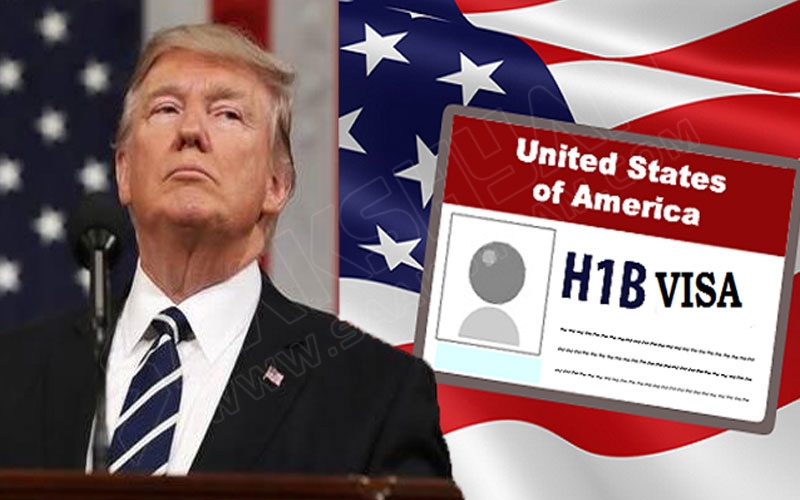 The H-1B allows skilled foreign workers who hold at least a bachelor's degree to be hired by U.S. employers in a "specialty occupation." The maximum validity of the H-1B visa is 6 years and it is issued in three (3) year increment. The regulations allocate a total of 85,000 visas per fiscal year, including 20,000 allocated to foreign workers with a U.S. Master's degree. Each fiscal year, U.S. Citizenship and Immigration Services (USCIS) agency receives more petitions than there are available visas. For example, in the 2019 fiscal year, USCIS received 190,098 H-1B petitions and it had received 199,000 H-1B Petitions in the previous year (FY 2018). USCIS utilizes a lottery system to select first 20,000 U.S. master's petitions and when those are exhausted to choose from the 65,000.
As if the limited number of available H-1b visas was not enough of a challenge, in the past year, the H-1B visa petitions have increasingly become impossible to win. U.S. employers spend thousands of dollars to file the H-1B petitions which will either not be selected or denied. The last year has marked a record high of H-1B Petitions denials for positions such as Computer Systems Engineer, Software Developer, Financial Analyst, which are specifically listed in the regulations as qualifying.
"Specialty occupations may include, but are not limited to, architecture, engineering, mathematics, physical sciences, social sciences, medicine and health, education, business specialties, accounting, law, theology, and the arts. "See 8 CFR 214.2(h)(4)(ii).
For example, USCIS is denying the petitions stating reason of denial to be that a Software Engineer position is not "specialty occupation." USCIS contends that since a Software Engineer position could require a bachelor's degree in Computer Science, Software Engineering or related field https://www.bls.gov/ooh/computer-and-information-technology/software-developers.htm#tab-4 , it does not meet the H-1B standard because basically more than one bachelor's degree could be required to perform the duties of that position.
"Specialty occupation" means an occupation that requires-
(A) theoretical and practical application of a body of highly specialized knowledge, and
(B) attainment of a bachelor's or higher degree in the specific specialty (or its equivalent) as a minimum for entry into the occupation in the United States.
The requirements with respect to a specialty occupation, are-
(A) full state licensure to practice in the occupation, if such licensure is required to practice in the occupation,
(B) completion of the degree described in paragraph (1)(B) for the occupation, or
(C) (i) experience in the specialty equivalent to the completion of such degree, and
(ii) recognition of expertise in the specialty through progressively responsible positions relating to the specialty."Immigration and Nationality Act (INA) Section 214 (i).
The law clearly requires the attainment of a bachelor's degree, equivalent or combination of education and work experience in the specific specialty and not in the "specific field." Specific specialty may require various related fields of study as opposed to "specific field" which would limit the occupation to require a degree in one specific area of study. USCIS is also denying  H-1B petitions for "high tech " petitions stating that the position requires to perform "routines duties" incidental to the occupation! I do not know even what this statement means. If there is any position that required application of highly specialized knowledge most computer occupations are among those given the technical and constantly evolving knowledge required in those occupations. Nonetheless, USCIS is denying those petitions stating that anyone with a Bachelor's degree may perform the duties of the proffered position!
In addition to strictly applying the term" specialty occupation" and denying H-1B petitions which regulations specifically state qualify under H-1B positions, USCIS is strictly scrutinizing the H-1B beneficiary's qualifications. Traditionally, to establish that a foreign worker qualifies for the H-1B position, one would submit to USCIS: copies of University/college transcripts with details of courses taken and showing four years of college in a field related to the occupation. In addition, copies of resume, work experience letters in the field, and/ or education and/or experience equivalency evaluation would establish qualifications. USCIS trend now is to look at the title of the Bachelor's degree and it does not literally state, for a Software Engineer position for example, "Bachelor's degree in Software Engineering, USCIS will issue a 10 pages boiler plate Request for Additional Evidence (RFE) questioning specialty occupation and Beneficiary qualifications. USCIS would even deny a petition stating that the beneficiary's degree is not in the specified field even after the H-1B Petitioner provides a comparison chart showing all courses and skills required for the position and the courses taken by the Beneficiary plus skills learned during the four-year college education in the field related to the occupation.
Those are not the only challenges facing the H1B visa petitions. We began this article mentioning the lottery system applied in H-1B petitions selections due to limited visas allocated per fiscal year and the disproportionate number of petitions received. On November 30, 2018, DHS proposed a rule that, when it enters in effect, will make even worse for U.S. employers to file and obtain H-1B. The rule for which the comments period has now ended is titled: Merit-Based Rule for More Effective and Efficient H1B Visa Program. Under this rule, USCIS would require petitioners seeking to file H-1B cap-subject petitions to first electronically register with U.S. Citizenship and Immigration Services (USCIS) during a designated registration period. More importantly, under the same rule USCIS would also reverse the order by which USCIS selects H-1B petitions under the H-1B cap and the advanced degree exemption. Instead of administering the lottery by counting the 20,000 Master's degree petitions first, USCIS would count all registrations or petitions towards the number projected as needed to reach the 65,000 H-1B cap first. Once the 65,000 slots in the H-1B cap are exhausted, USCIS would then select registrations or petitions towards the 20,000 advanced degree Cap. With this proposed change, USCIS aims at increasing the chances that beneficiaries with a master's or higher degree from a U.S. institution of higher education would be selected under the H-1B cap and that H-1B visas would be awarded to the most-skilled and highest-paid beneficiaries. USCIS estimates increase of up to 16% (or 5,340 workers) in the number of selected H-1B beneficiaries with a master's degree or higher from a U.S. institution of higher education. This new change may hurt employers in different sectors such as healthcare where skilled workers such as physicians come to the United States after having completed their medical degree in their home countries. The United States has a shortage of physicians who are high-skilled but do not necessarily meet the U.S. master's degree standard set forth by DHS to measure "meritorious selection."
I will conclude by saying that the implementation of "Buy American and Hire American Executive Order" is limiting "legal immigration" and affecting U.S. employers' competitiveness and bottom lines. This executive order not only has brought tougher and capricious scrutiny to H-1B Petitions but also to L-1 Intracompany Transferee petitions, and TN petitions. The Trump administration has created an invisible wall against "legal immigration" which it pretends to pioneer for. As Immigration Practitioners, we will continue to fight the abuse of power by the administration specifically the DHS and its agencies by advocating for the application of the statutes and rules governing different types of immigration benefits.
Contact Claudine Gasana H1B Attorney Houston, Texas
This article is provided for information purposes. Should you have any questions or be interested to learn more about this topic, contact Immigration Attorney Claudine Umuhire Gasana at [email protected] or call us at 281-809-5599 or 713-836-9376
Attorney Gasana offers a variety of immigration services to the greater Houston area, including:

Visas
such as:

Fiance Visa K-1 / K-2, B-1, B-2, L-1 Work Visa, E-1 Treaty Trader, E-2 Investor, P Visas, F-1 and more.
If you would like the advice of one of the best Houston immigration lawyers, please contact us or call our office at 281-809-5599 to schedule a consultation today.