What is the Diversity Visa (DV) Lottery Program?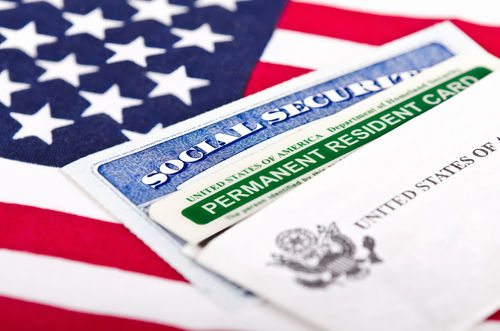 In the aftermath of the tragic New York Terror attack, the Diversity Visa (DV) Lottery Program has been called into question. The DV lottery program is very personal to me as in 2007, it gave me one of the best opportunities in my life to immigrate to the United States. Without the DV Lottery, me along with thousands of other immigrants from Africa and Europe would not have been able to immigrate to the U.S. I personally know hundreds of people who came to the U.S. through this program who are hardworking, model citizens of the United States. Since there are misconceptions about this program and a lot of people have no idea of the purpose of the program and its process, I thought I would shade the light not only as an Immigration Attorney but also as someone who benefited from it.
The DV lottery program was established by Congress in 1990 and allocates 50,000 permanent visas to individuals from countries with historically low rates of immigration to the United States. Each year, eligible countries are identified by the Department of Homeland Security and the Department of State, based on an analysis of the number of people from each foreign state that obtained permanent resident status in the United States during the past five years. For example, in FY2018, most African countries were eligible, as were most European countries, except Great Britain. Countries that were not eligible included Pakistan, the Philippines, India, Mexico, Brazil, El Salvador, and Peru.
In addition to being a native of a designated country, DV Lottery applicants must meet certain educational or skilled work experience requirements. The odds of winning the DV Lottery are very slim. In FY2015, the last year for which statistics were available, close to 14.5 million people from around the world applied for the 50,000 available visas.
DV Lottery winners are selected at random and must be issued an immigrant visa within the fiscal year. If processing cannot be completed before the end of the fiscal year, due to background checks, resource limitations, or other issues, the DV Lottery winner's application will be denied, and the opportunity to immigrate to the United States through the DV program is lost.
Diversity Visa candidates are vetted like every other immigrant visa applicant: Security screening involves numerous procedures, including biometrics capture (fingerprints and photos) to confirm the individual's identity using facial recognition and other technologies; name checks and fingerprint checks against multiple interagency government databases to identify potential criminal or national security issues; and checks against terrorist, organized crime, gang, and other watch-lists. In certain circumstances, a "Security Advisory Opinion" may be required from DOS headquarters before a visa can be issued. In addition, all DV Lottery winners must go through an in-person interview and are again screened for eligibility through careful questioning. If any "inadmissibility ground" arises, which includes prior convictions for most crimes, security concerns, health-related issues, and prior U.S. immigration violations, the visa can be denied.
In concluding, I would say that most people who come to the U.S. through this program have big dreams for their families and work very hard to make those dreams a reality. They do not become a burden or threat to the country, they contribute to the growth, culture, and call this country home. Eliminating the Diversity Visa (DV) Lottery program is not the answer. Rather than scapegoating in the aftermath of tragedy, we must instead focus on the root causes to prevent future attacks and to protect all Americans, both native born and immigrants, from those who seek to do harm. The DV Lottery is an important component of the U.S. immigration system; America was founded by immigrants and has flourished due to attracting people from all over the world.
Contact Claudine Gasana DV Lottery Lawyer Houston, TX
This article is provided for information purposes. Should you have any questions or be interested to learn more about this topic, contact Immigration Attorney Claudine Umuhire Gasana at claudine@cugasanalaw.com or call us at 281-809-5599 or 713-836-9376
Attorney Gasana offers a variety of immigration services to the greater Houston area, including:
Visas
such as:

Fiance Visa K-1 / K-2, B-1, B-2, L-1 Work Visa, E-1 Treaty Trader, E-2 Investor, P Visas, F-1 and more.