Five things you need to know about Texas Senate Bill 4 (SB4)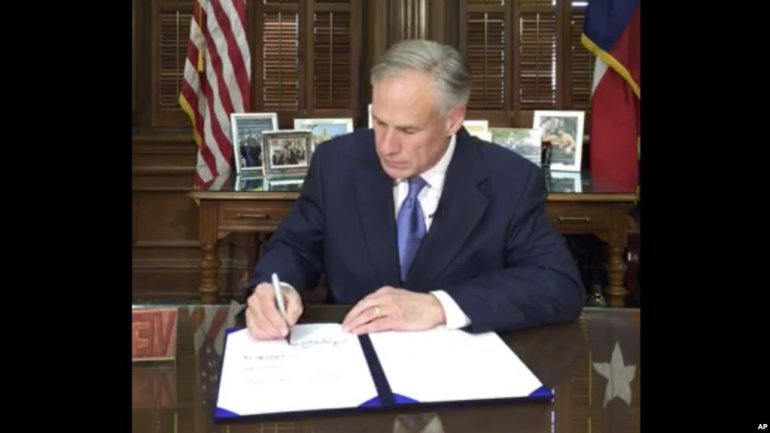 On May 7, 2017, Texas Governor Greg Abbot signed into law Senate Bill 4 (S.B.4) also referred to as "show me your papers law." This law encourages unacceptable profiling of people based on immigration status and critics say it will undermine the public safety of local communities. This law will become effective on September 1, 2017. Here are five things to know about this law:
1) It authorizes local entities including campus police, without limitation, to ask immigration status of someone who is under arrest or lawful detention; to request and share that immigration status with USCIS, ICE or other federal entity; and maintain information relating to the immigration status of that person.
2) It forces local law enforcement officers in Texas to honor federal Immigration and Customs Enforcement (ICE) detainers. Detainers as explained in our previous articles was recently reinstated by the Trump Administration. A Federal Detainer allows communication between ICE and a local entity such as jail or other correctional facility and allows such entity to maintain temporary custody of an 'alien" beyond the scheduled release date until ICE takes custody. The Detainers policy has been stuck down in the past by federal courts as it was found to put local jurisdictions at risk of legal liability for violating the Fourth Amendment of the U.S. Constitution.
3) The bill is a direct attack on local police and sheriff's authority to keep their own communities safe: the bill imposes stiff penalties, including jail time and removal from office if a local official refuses to honor a detainer or to participate in federal immigration enforcement. This law makes it a Class A misdemeanor for a sheriff, chief of police, or constable who fails to comply with a detainer request.
4) This bill, and other 'crackdowns' on so-called sanctuary cities are particularly problematic as there is no legal definition of 'sanctuary city.' The law also seems to deter bail companies from providing bond to individuals who may be identified as not lawfully present in the U.S.
5) A lawsuit over the legality of SB4 has already been filed by The League of United Latin American Citizens, Maverick County in the U.S. District Court for the Western District of Texas. The suit alleges that "Texas Senate Bill 4 violates established principles of the Tenth Amendment because it attempts to compel and coerce local governments to violate federal law, and also violates the Due Process clauses of the Fifth and Fourteenth Amendments to the U.S. Constitution. The lawsuit seeks declaratory and injunctive relief, and asks that the court declare that Senate Bill 4 is unconstitutional and invalid on its face and enjoin the defendants from enforcing the bill." (City of El Cenizo, Texas, et al. v. State of Texas, 5/8/17).
Contact Claudine Gasana Houston Immigration Attorney Gasana
This article is provided for information purposes. Should you have any questions or be interested to learn more about this topic, contact Immigration Attorney Claudine Umuhire Gasana at claudine@cugasanalaw.com or call us at 281-809-5599 or 713-836-9376
Attorney Gasana offers a variety of immigration services to the greater Houston area, including:
Visas
such as:

Fiance Visa K-1 / K-2, B-1, B-2, L-1 Work Visa, E-1 Treaty Trader, E-2 Investor, P Visas, F-1 and more.