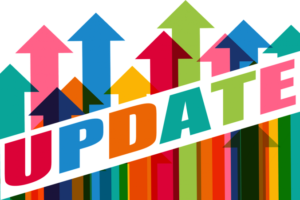 On March 23, 2018, U.S. Citizenship and Immigration Services USCIS issued a policy memorandum https://www.uscis.gov/sites/default/files/USCIS/Laws/Memoranda/2018/2018-03-19-PM-602-0158-Matter-of-S-P.pdf designating Matter of S-P-, Inc., as an adopted decision, clarifying that a beneficiary who worked abroad for a qualifying multinational organization for at least one year, but left its employment for a period of more than two years after being admitted to the United States as a nonimmigrant, does not satisfy the one-in-three foreign employment requirement for immigrant classification as a multinational manager or executive. Matter of S-P-, Inc., Adopted Decision 2018-01 (AAO Mar. 19, 2018). One of the requirements for a U.S. employer to transfer an executive or a manager from its affiliated company abroad is that the same foreign executive/manager must have worked for at least one year in the capacity of a manager or executive in one of the foreign affiliate company. Before this policy memo there was no deadline as to when a U.S. employer should sponsor the transfer of such executive or manager after the latter has been admitted to the U.S. so long as the foreign employee has satisfied the one year employment abroad requirement.
On March 22, 2018, USCIS announced that it launched a pilot to test a redesigned processing times webpage and is testing a new way to collect data and calculate the processing times for four forms.
USCIS will seek user feedback during the test phase and expand this methodology to additional forms in the future. The pilot will test four forms using a new automated methodology for calculating processing times. The four forms are:

• Form N-400, Application for Naturalization;

• Form I-90, Application to Replace Permanent Resident Card;

• Form I-485, Application to Register Permanent Residence or Adjust Status; and

• Form I-751, Petition to Remove Conditions on Residence.

The new webpage makes it easier for anyone to see approximately how long it will take USCIS to process a form, which will help users determine when it is necessary to contact USCIS to make an inquiry if their case is outside the normal processing time. For the four pilot forms, the information on the webpage reflects a new methodology for collecting and calculating processing times. The new methodology is automated, more accurate, and allows USCIS to post data on processing times within two weeks, compared to six weeks under the old methodology. The updated page displays processing times in a range for each form based on the date USCIS receives it. The low end of the range for pilot forms shows the time it takes to complete 50 percent of cases, and the high end shows the time it takes to complete 93 percent of cases. The high end for the non-pilot forms will be adjusted by 30 percent above current cycle times to reflect the time it takes to complete a majority of the cases. Contact: www.uscis.gov for more information
On March 20, 2018, U.S. Citizenship and Immigration Services (USCIS) announced that starting April 2, 2018, premium processing will be suspended for Fiscal Year 2019 cap-subject H-1B petitions, including petitions requesting an exemption for beneficiaries in positions requiring a U.S. Master's degree or higher. USCIS indicated that the suspension may last until September 10, 2018.

Premium Processing is a filing option for certain visa petitions that requires an additional government filing fee of $1,225. With premium processing USCIS guarantees it will take action on the petition within 15 days of USCIS receipt of the premium processing request. With standard processing times up to 8-12 months for some H-1B filings, many employers request premium processing in order to receive a prompt decision. USCIS stated that the temporary suspension of premium processing for cap-subject H-1B petitions will allow them to reduce overall H-1B processing times by focusing on long-pending petitions and prioritizing review of H-1B extensions nearing the 240-day mark.

This suspension will affect all cap-subject H-1B petitions filed under the upcoming Fiscal Year 2019 quota, which can be filed beginning on Monday, April 2, 2018, and must be received by USCIS no later than Friday, April 6, 2018.
Due to federal court orders, USCIS has resumed accepting requests to renew a grant of deferred action under DACA. USCIS is not accepting requests from individuals who have never before been granted deferred action under DACA. Until further notice, and unless otherwise provided in this guidance, the DACA policy will be operated on the terms in place before it was rescinded on Sept. 5, 2017. For more information, visit Deferred Action for Childhood Arrivals: Response to January 2018 Preliminary Injunction.
This article is provided for information purposes. Should you have any questions or be interested to learn more about this topic, contact Immigration Attorney Claudine Umuhire Gasana at contact@cugasanalaw.com or call us at 678-296-4796.
BY CLAUDINE UMUHIRE GASANA, HOUSTON IMMIGRATION ATTORNEY