The 9th Circuit Court of Appeals upheld the Temporary Restraining Order blocking the Travel Ban: 5 things you should know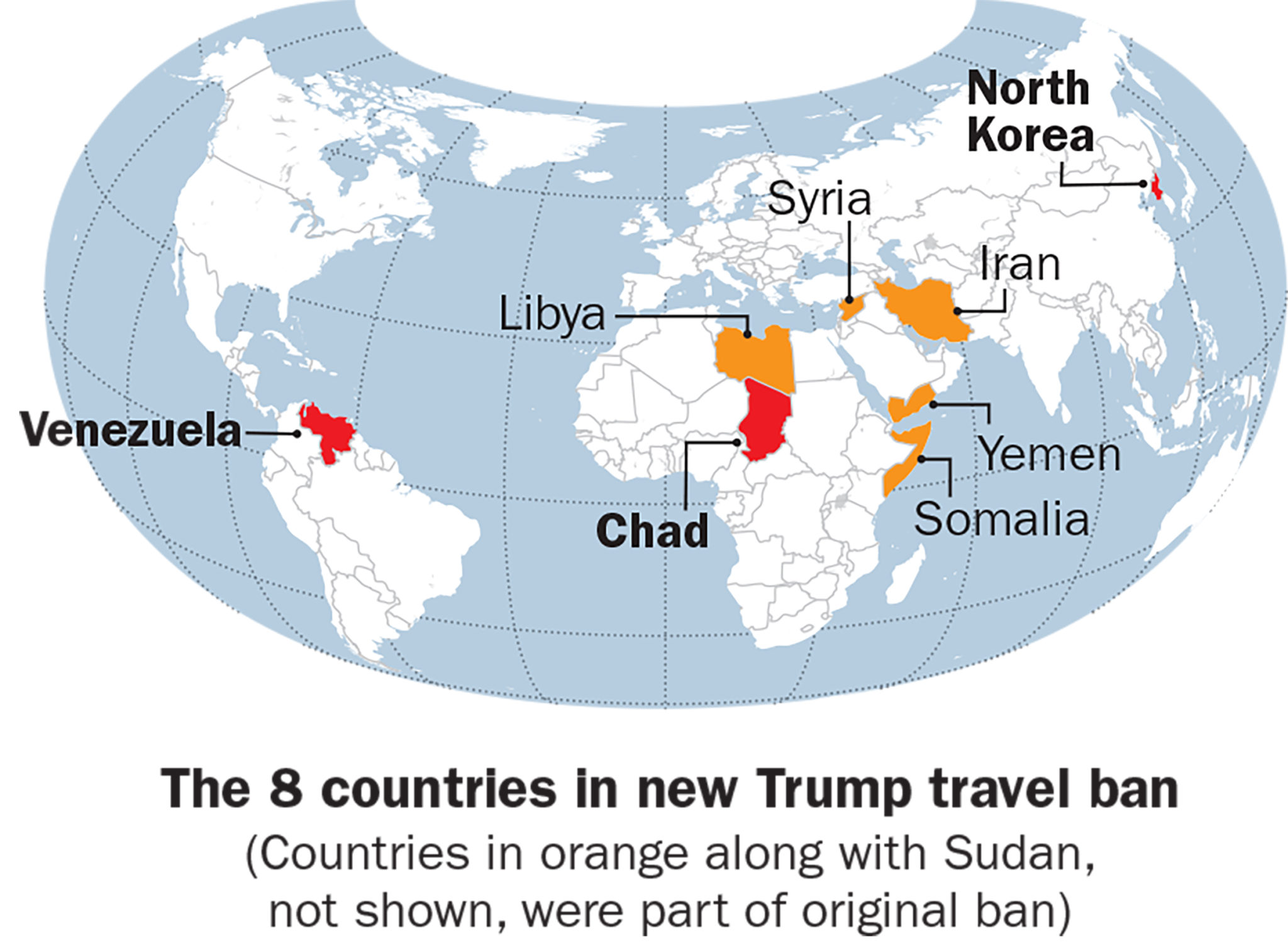 On February 9, 2017 The 9th Circuit of Appeals denied the motion for an emergency stay filed by the U.S. Government. The Court found that the Government failed to show a likelihood of success on the merits of its appeal and that it failed to show that the lack of a stay would cause irreparable injury. This motion was filed after a U.S. District judge in Washington State had issued a Temporary Restraining Order (TRO) blocking nationwide the Travel Ban imposed by President Trump on 7 countries (Iran, Iraq, Yemen, Syria, Libya, Somalia, and Sudan). The TRO applies to Section 3 and 5 of the Executive Order on Travel Ban issued by President Trump on January 27, 2017. What does the decision by the 9th Circuit of Appeals mean? What is next with regards to the applicability or non-applicability of the travel ban?
1. The 90 day travel ban on immigrants and non-immigrants from designated countries has been lifted. This means that those from the 7 countries can apply for work visas, student visas, business visas, immigrant visas and if they otherwise qualify will be admitted in the United States.
2. Refugees either from Syria or other designated countries will be allowed in the U.S. following already established procedures. the 120 day temporary ban U.S. refugee program and indefinite suspension of Syrian refugee admission, imposed by the Executive Order is not longer applicable.
3. The Department of State(DOS) has confirmed that "assuming there are no other issues in the case, provisionally revoked visas have been reversed and are once again valid for travel." Customs and Border Protection (CBP) has resumed inspection of travelers under standard policies and procedures. Those individuals whose visas were physically cancelled as a result of the EO, have been able to be waived in the U.S. by CBP Officers pursuant to I-193 Waiver (Application Waiver of Passport and/or Visa) without having to re-apply for a U.S Visa.
4. Lawful Permanent Residents (LPR) ans Special Immigrant Visa Applicants will continue to be admitted in the U.S. according to standard policies and procedures.
5. As of the next steps to rule on the merits of the preliminary injunction, the U.S. District Court for the Western District of Washington is expected to receive all legal briefs by February 17, 2017. However, a hearing on the preliminary injunction has not yet been scheduled. The federal Government could appeal the 9th Circuit decision to the U.S. Supreme Court as well.
Author: Claudine Umuhire Gasana, Immigration Attorney
Contact Gasana Law Firm in Houston, Texas
This article is provided for information purposes. Should you have any questions or be interested to learn more about this topic, contact Immigration Attorney Claudine Umuhire Gasana at claudine@cugasanalaw.com or call us at 281-809-5599 or 713-836-9376
Attorney Gasana offers a variety of immigration services to the greater Houston area, including:

Visas
such as:

Fiance Visa K-1 / K-2, B-1, B-2, L-1 Work Visa, E-1 Treaty Trader, E-2 Investor, P Visas, F-1 and more.
If you would like the advice of one of the best Houston immigration lawyers, please contact us or call our office at 281-809-5599 to schedule a consultation today.