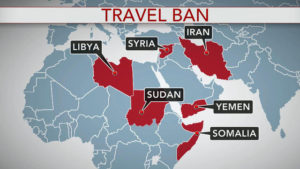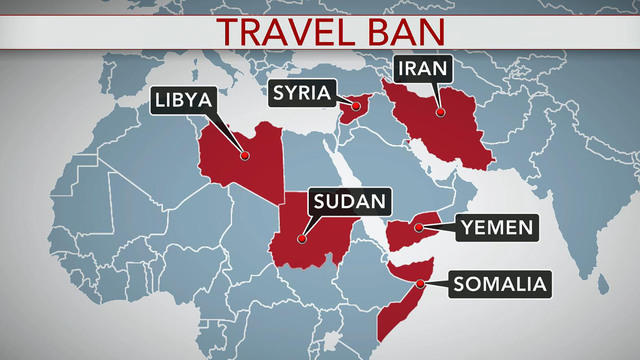 * The Executive Order applies to all individuals "from" the 7 designated countries: Iran, Iraq, Libya, Somalia, Sudan, Syria, and Yemen. That includes Legal Permanent Residents (LPRs), nonimmigrant visa holders, immigrant visa holders, refugees, derivative asylees, Special Immigrant Visas (SIVs), etc.
* Anyone who holds a passport from a designated country is considered as being "from" the designated country. This includes dual citizens who hold passports from a designated country, as well as a non-designated country.
* CBP will be processing people based on how they present themselves at primary inspection.
* The Executive Order does NOT apply to people who merely traveled to designated countries.
* Legal Permanent Residents : there appears to be some limited discretion for DHS to admit LPRs on a case-by-case basis, and following a thorough security review. LPRs will be allowed to board planes. Their cases will be adjudicated at the port of entry.
* Non-immigrants: Non-immigrants will be allowed to withdraw their application for admission. Expedited removal will generally only be used for those individuals who do not wish to withdraw their application for admission.
* Refugees : the government has halted travel for refugees from the 7 designated countries. However, based on authority in the executive order, refugees that are NOT from the designated countries that had been scheduled to arrive in the next few days will be allowed entry to the U.S. upon arrival. There were reportedly no refugees scheduled to travel over the weekend.
We strongly advise people who hold nationality from the 7 countries affected by the executive order not to travel outside the U.S. Consulting an experienced immigration attorney before making any travel plans.
This article is provided for information purposes. Should you have any questions or be interested to learn more about the new executive actions on immigration, contact our office at contact@cugasanalaw.com or call us at 713-574-5381.
Author: Claudine Umuhire Gasana, Immigration Attorney