USCIS will begin accepting H-1B CAP Petitions on April 3, 2017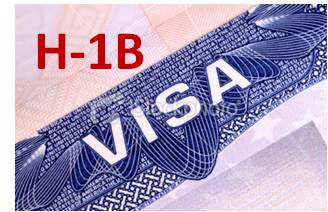 On April 3, 2017, U.S. Citizenship and Immigration Services (USCIS) will begin accepting H-1B petitions subject to the fiscal year (FY) 2018 cap. All cap-subject H-1B petitions filed before April 3, 2017, for the FY 2018 cap will be rejected.H-1B visas are capped at 65,000 per fiscal year for individuals who hold a Bachelor's Degree. The first 20,000 H-1B petitions filed for individuals with a U.S. master's degree or higher are exempt from the 65,000 cap.
The H-1B program allows companies in the United States to temporarily employ foreign workers in occupations that require the application of a body of highly specialized knowledge and a bachelor's degree or higher in the specific specialty, or its equivalent. H-1B specialty occupations may include fields such as science, engineering and information technology.
What is different this fiscal year is that USCIS announced that it will suspend the Premium Processing Service on April 3, 2017 for up to six months. This means that H-1B CAP petitioners will not be allowed to file forms I-907 along with the I-129 H-1B Petition Forms. USCIS will reject Forms I-907 filed with I-129 H-1B Forms and will reject both forms if Petitioners issue one check combining both I-129 filing fee and I-907 filing fee. Premium Processing allowed Petitioners to know quicker whether their candidates would be selected in the CAP. And once selected, USCIS would normally begin processing those cases filed with Premium Processing between May and June. Please note also that the I-129 Form filing fee has increased from $325 to $460.
For more information about I-129 H-1B CAP filing visit: https://www.uscis.gov/sites/default/files/files/form/m-735.pdf
Contact Claudine Gasana – one of the Best Immigration Attorneys in Houston
This article is provided for information purposes. Should you have any questions or be interested to learn more about this topic, contact Immigration Attorney Claudine Umuhire Gasana at claudine@cugasanalaw.com or call us at 281-809-5599 or 713-836-9376